CADD
With specialisation in Construction Documentation, we offer
2D Computer Aided Drafting & Design (CADD) services covering all stages of the development process.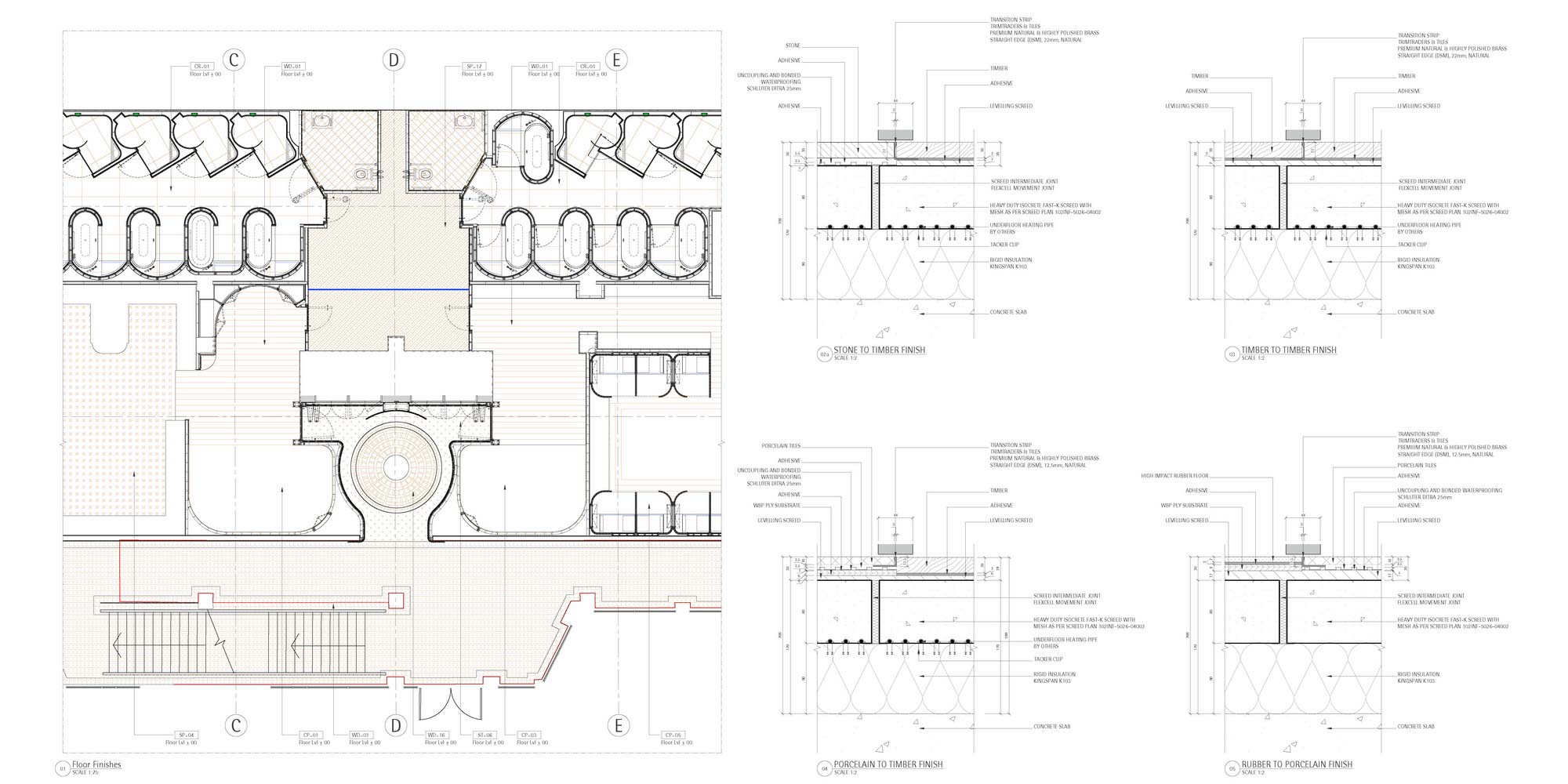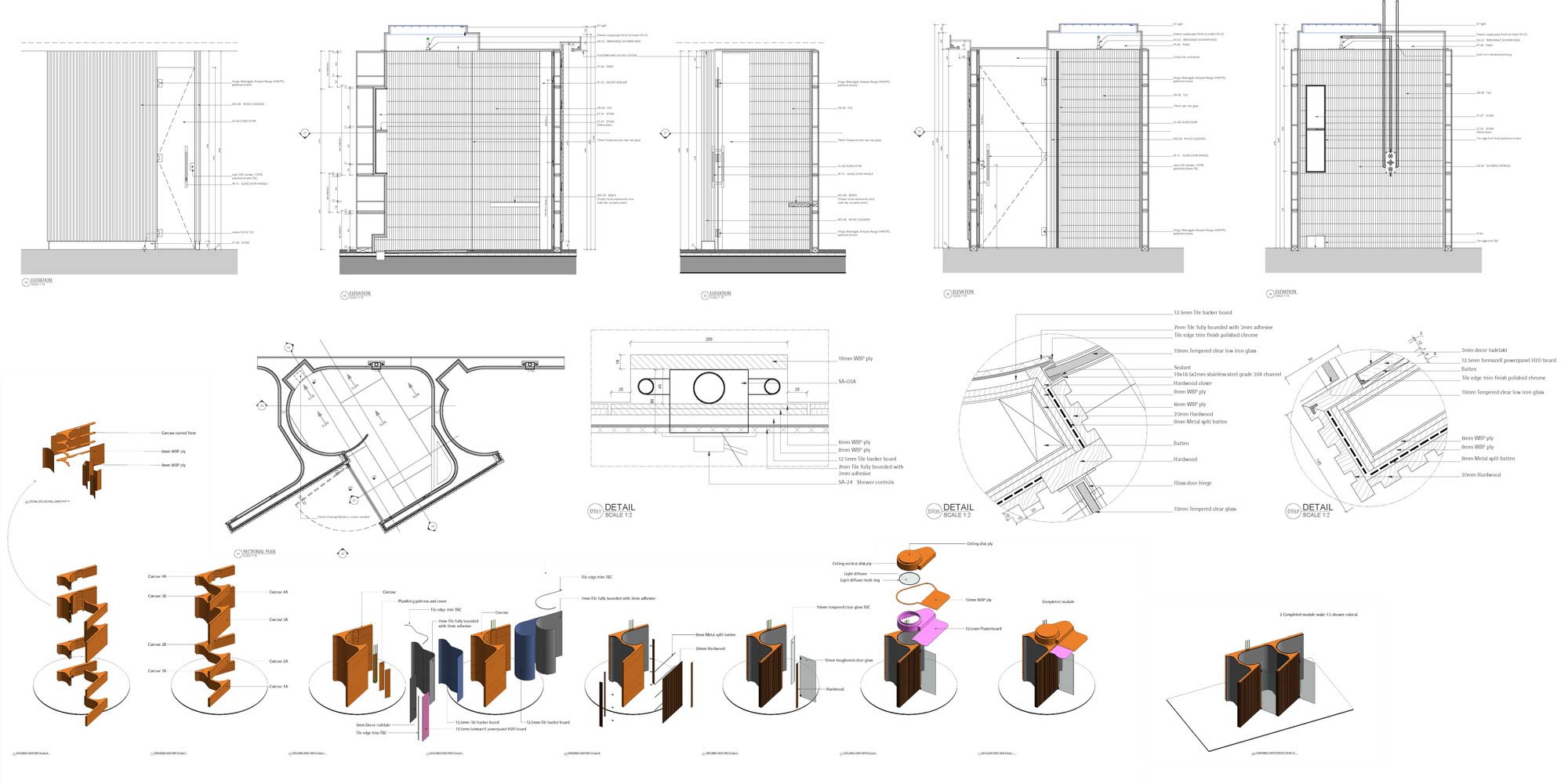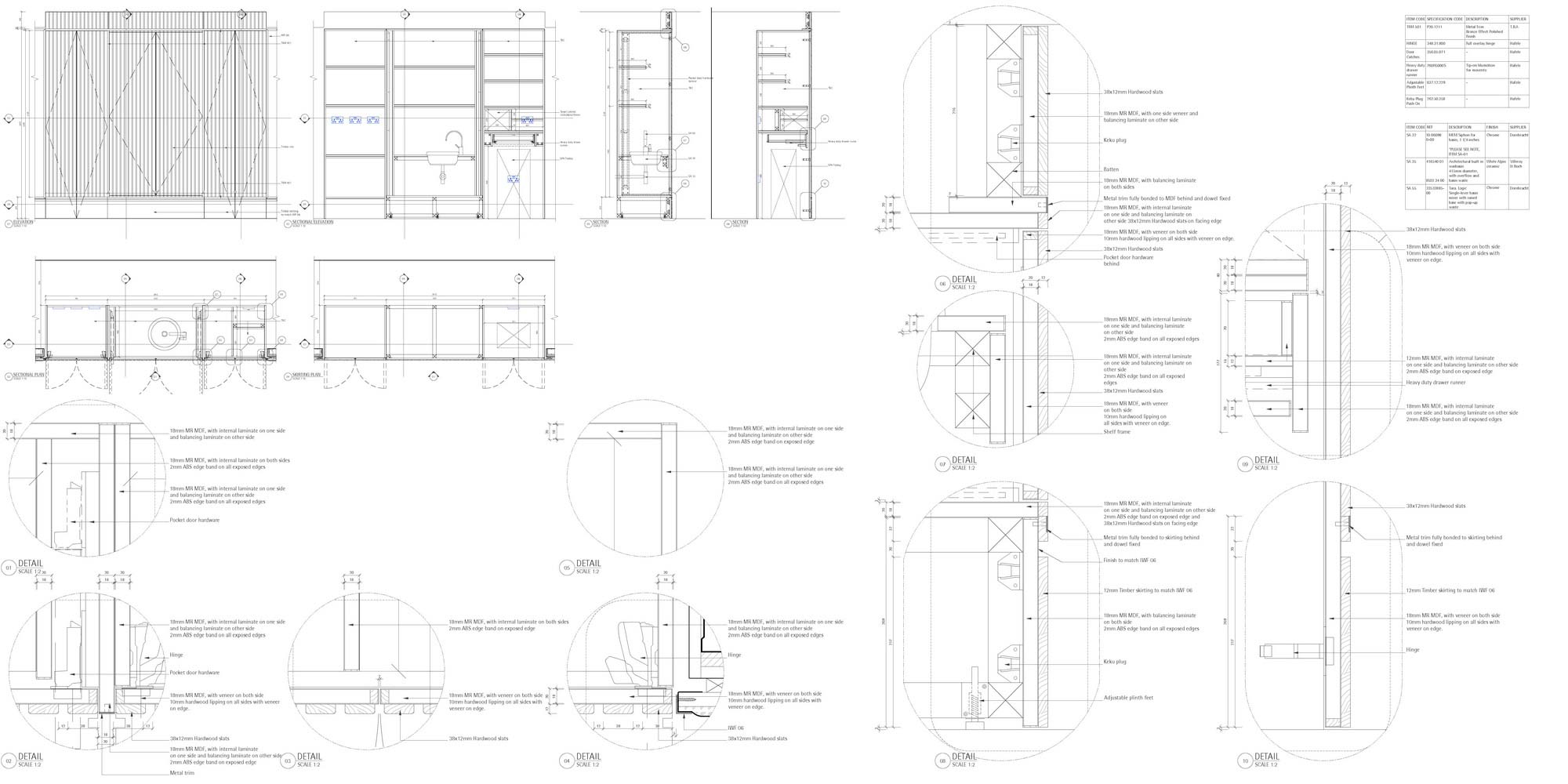 Scheme Design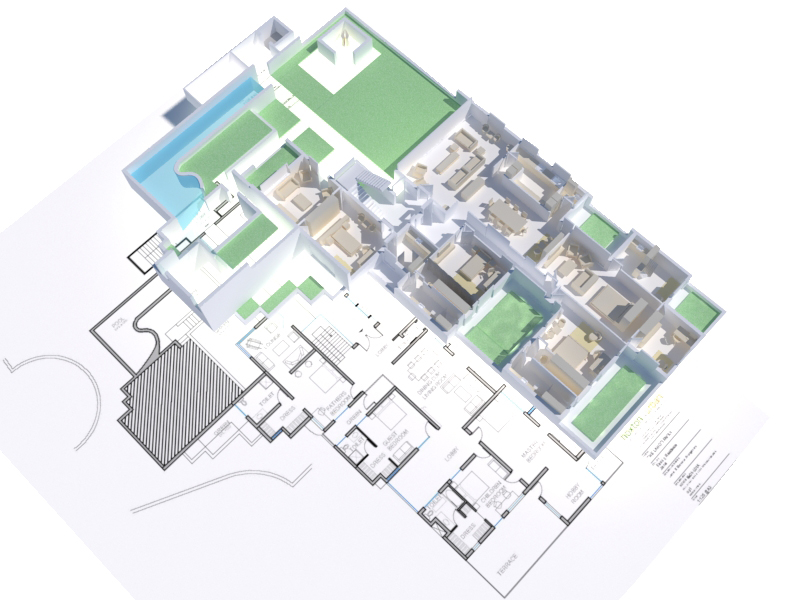 We provide support from the scheme design stage assisting with space planning, exploring options to be presented, presentation renders, checking concept schemes against client requirements and statutory regulations, preparing typical details etc.
Design Coordination & Construction Documentation
We specialize in coordinated detail design and value engineering. We prepare detailed comprehensive drawings and construction documentation packages from concept sketches, 3D images and more advanced design intent packages.
Fabrication & Shop Drawings
Our specialization extents to preparing fabrication / mill-work / shop drawings, cutting schedules, etc. for the construction and manufacturing industries.
Samples and videos...
On clicking the images below a PDF will open, with all the details, these PDFs are slow to view on the browser.  If you wish to study the quality of our drawings you you may want to download these PDFs to zoom in and see all the details.
Sample - Scheme Design
Concept for office and lounge for staff of a duty free retailer at an international airport.  Concept developed from a written brief.
A cabana accommodating a 5-Star independent hotel room. The room is on a cliff edge at a seaside resort and overlooks the sea. Concept developed from hand sketches and a mood board presentation.
Concept for public space in a run-down moat and waterway along the walls of a historic moat. Concept developed from a hand sketch and mood presentation.
Sample - Design Coordination & Construction Documentation
Building Envelope Plans – Structure, Builder's Works and Cladding Setting-Out.
Building Envelope – Elevations & Sections.
Building Envelope – more details.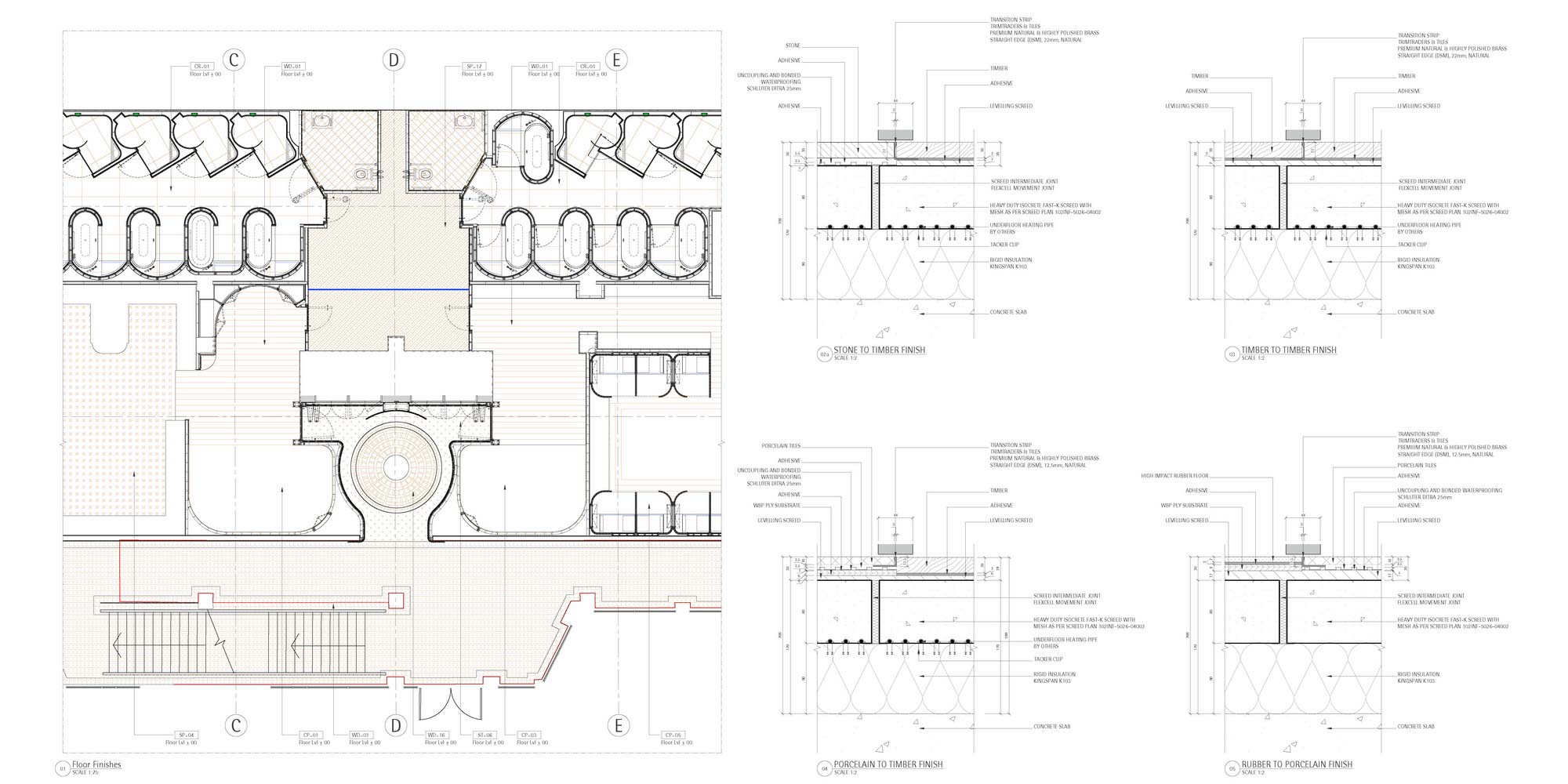 Design with attention to detail – a shop front.
Mall where all public areas were detail designed by us.
Sample - Fabrication & Shop Drawings
Video and drawings demonstrating assembly of a complex joinery item.
Video demonstrating construction detail of a glazed wall with free standing portal frame.
Drawings for internal wall finish panels.
Drawings for a per-fabricated shower pod.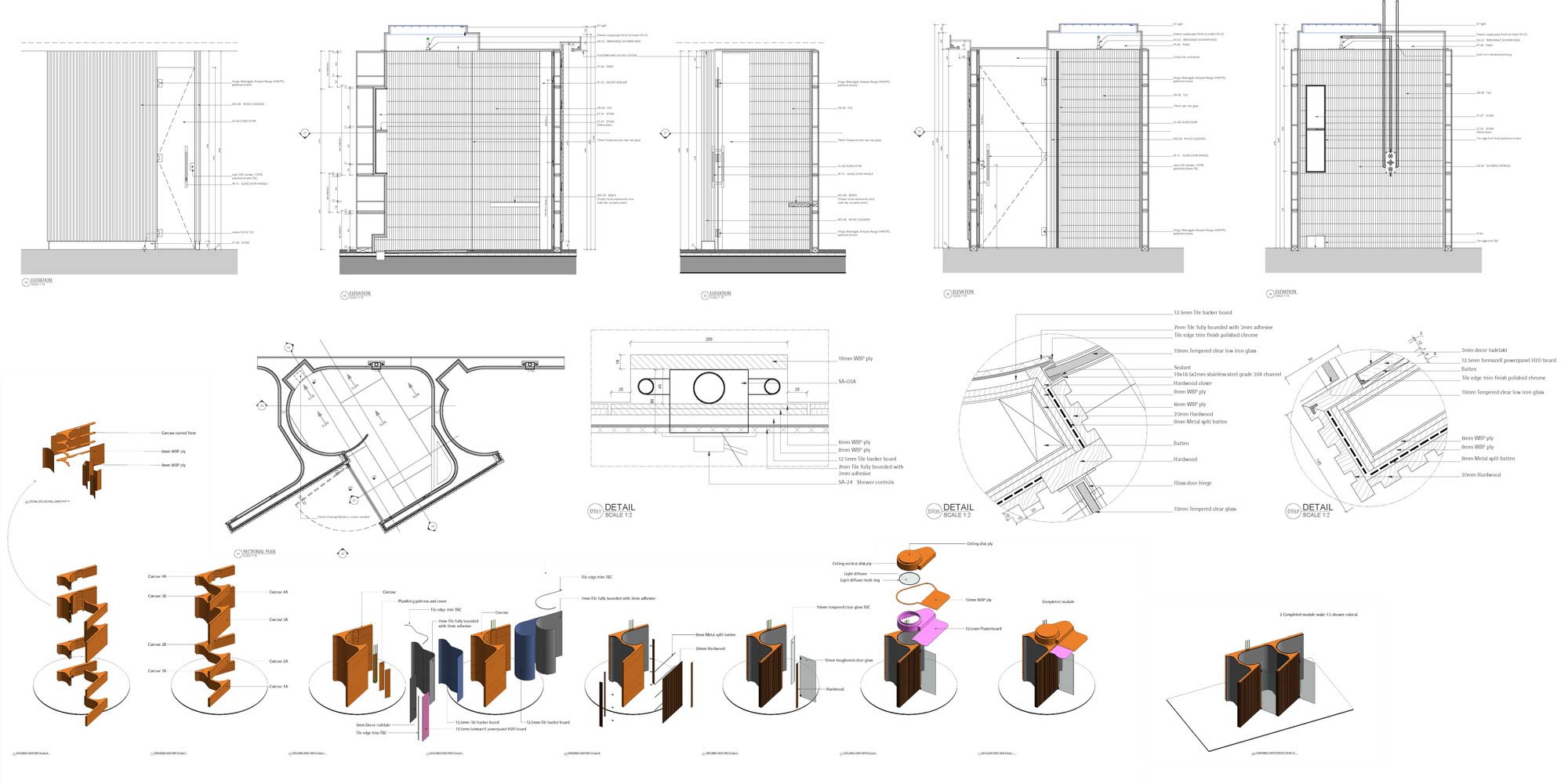 Drawings for a built in cupboard with pocket door.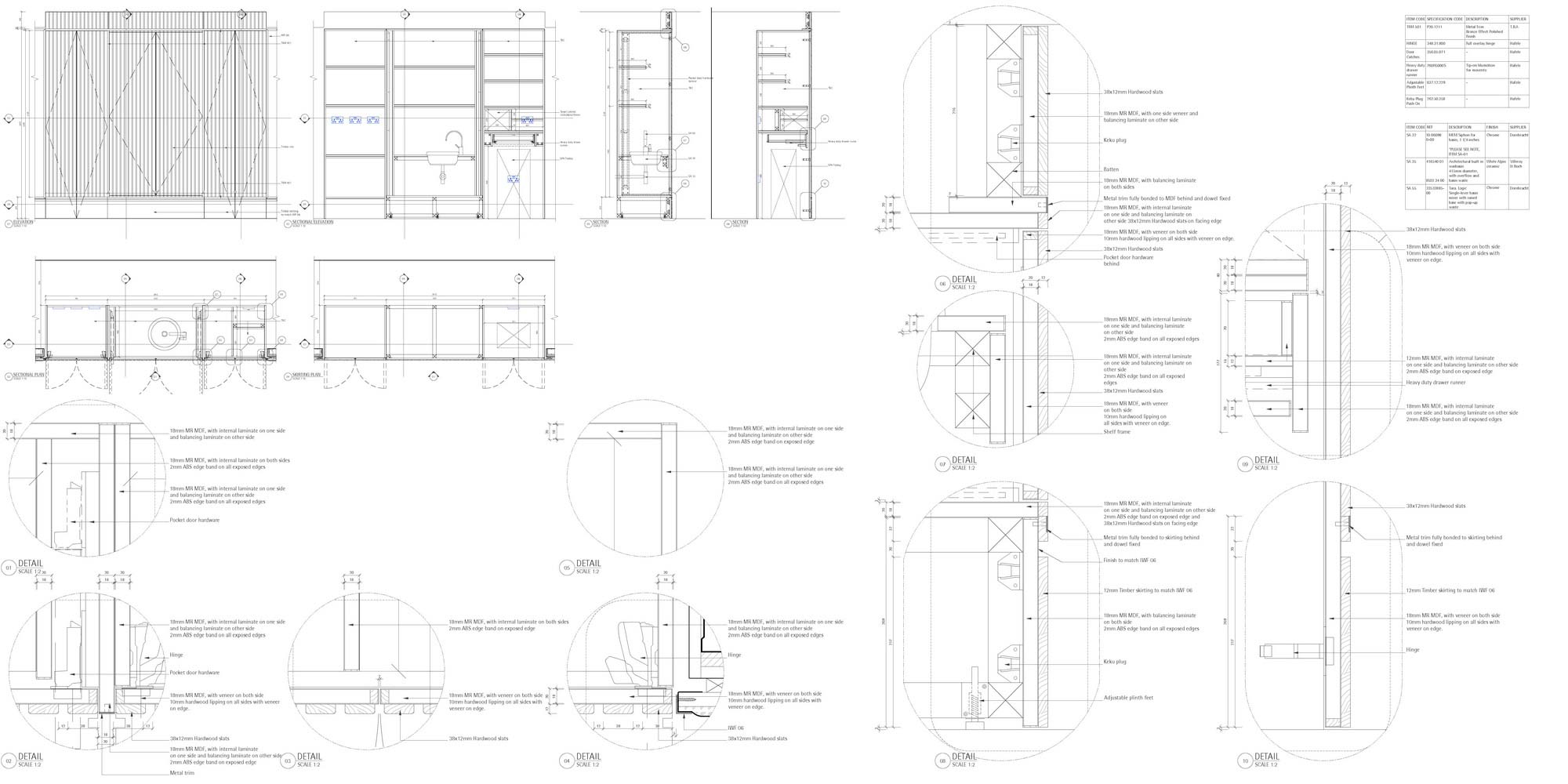 Drawings for a complex mill-work item – a mobile bar.
Design with experience – a screen.
Client Approvals – Mill-work item.
Client Approvals – A full drawing package which includes room plans and elevations to bathroom and mill-work details for a typical hotel room.
Mill-work drawings – typical layouts, dimensions and annotation standards.